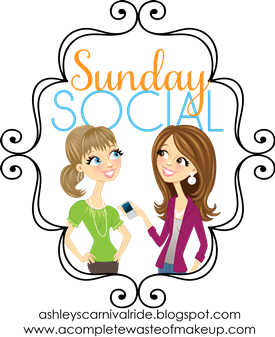 How did you come up with your blog name?
I wanted a blog to represent me and my life. I feel as if my crazy beautiful life is a mess of beautiful chaos :)
What is your favorite thing about blogging?
Definitely meeting new people and also having something where I an go back to certain parts of my life that I have written about.
What is one thing you have discovered because of blogging and now can't live without?
I love reading about bloggers who review beauty products! So many new things I've discovered.
Facebook or Twitter? and why?
Twitter. Facebook is getting a little old :/
If one celeb read your blog who would you want it to be?
Hmm that's a tough one! I honestly don't know
What is something you want people to know about your blog?
I want someone to read what I have to say and get it! It might not make sense but I want my readers to get what I'm saying and be able to relate!
There ya go, hope y'all had a good weekend